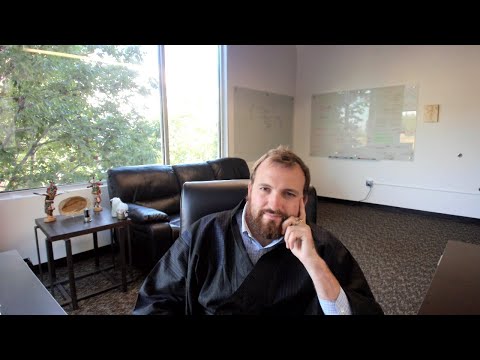 Surprise AMA 08-30-2019
English Summary
I just summarized the Announcement part of CH's AMA. The actual AMA QnAs are started after the announcement. So, Don't forget to watch AMA to the end!
한국어 요약은 아래 있습니다 :)
IOHK Workshop and Release Cycles
IOHK had a workshop in Colorado including Duncan and our marketing team, the rust team, the Haskell teams, formal methods people.
They were trying to get a better sense of not only where are they are going but the long term roadmap for Cardano 2020.
Also, they got some clarity about particular release cycles and dates. (Note that they've been doing things in a very agile way, so each team has its cycle.)
The Rust testnet status
The rust testnet phase one finished successfully. (hundreds of bugs have been reported and fix the software has rapidly evolved and cleaned up, and it's gotten to a point where it's stable)
the rust client now starts testnet for the network test (phase 2 test net) that and that will be shipping next month roughly around the middle to the third-fourth week of the month. (the second phase is the networking test now where people are connected to a unified test net which is a distributed system)
Cardano's second anniversary and things in September
Meeting in Bulgaria
Another announcement is going to be on the 28th September in Sofia, Bulgaria for the second anniversary of the launch of Byron.
They will talk about the Cardano's 2020 roadmap of what do we anticipate we're going to do where are we going to go the project throughout 2020
What's coming for September
Launch of incentivized test net
They're also going to announce the launch of the incentivized test net which effectively is the launch of Shelley because staking has begun and pool operators are running, which means money is being made as a consequence
they're also going to talk about how to roll that into the Haskell node.
Ouroboros Hydra Research
In September, they also anticipate the Ouroboros Hydra research will finally be done.
Four years ago, they decided to embark on a journey to see if proof of stake was solvable or not.
Throughout that journey, IOHK research teams wrote papers about Ouroboros classic, Ouroboros praos, Ouroboros Genesis, Ouroboros Crypsinos, Ouroboros BFT, Ouroboros chronos… etc.
But the most important paper and the entire Ouroboros series was Ouroboros Hydra because that's about the sharding.
Cardano actually can have the performance it needs to be a global scale system, so it's a big moment for us.
Hackathon in Wyoming
IOHK also going to be holding the hackathon in University Wyoming with around 500 developers or so forth.
Major Plutus Update Comming
The next major update of Plutus is coming in September.
Plutus is now feature completed and reaching the level of what you can do in the ethereum ecosystem.
People will begin writing Plutus applications which we know will work on the Cardano Network.
IOHK did this in a very principled way we did this with top computer scientists, one of which has over 25,000 citations throughout his career vented multiple programming languages.
In September, We will show off the power of Plutus to real developers and watch them build real things with that platform in anticipation for its integration into Cardano.
---
한국어 요약
본 요약은 AMA의 발표 부분만 요약한 것이고, 실제 QnA가 이후 이어집니다. 그러니 AMA를 전체 시청하시는 것을 추천드립니다.
IOHK 워크숍과 출시 사이클
최근 콜로라도에서 던컨을 포함한 마케팅 팀, 러스트, 하스켈, 정적 방법론 개발 팀들이 모여서 워크숍을 진행함.
현재의 진행 상황과 카르다노 2020의 장기적 로드맵에 대해 논의함.
각 개발팀의 개발 사이클이 다르긴 하지만, 특정 출시 사이클과 출시일에 대한 논의도 나누었음.
Rust 테스트넷 개발 현황
러스트 테스트넷 1단계가 마무리되었음. (수백개의 버그가 수정되었고 소프트웨어가 여러 방면에서 향상되었으며, 현재는 안정적인 상태)
러스트 테스트넷 2단계가 시작되었고, 이것은 다음달 3번째 주 ~ 4번째 주 사이에 출시될 예정임. 2단계는 솔로 노드에서 벗어나 노드들 끼리 실제 네트워크 상태로 접어드는 것임.
카르다노 2주년 행사와 9월달의 일들
불가리아에서 미팅
9월 28일 불가리아 소피아에서 바이론 런칭 2주년 행사가 있을 예정임.
그곳에서 카르다노의 2020년도 로드맵과 진행 방향에 대한 얘기를 나눌 것임.
9월달에 예정된 일들
테스트넷의 보상 단계 시작
테스트넷의 3단계인 인센티브 테스트가 시작될 것임. 이것으로 테스트넷의 실제 풀들이 작동하고 실제 테스트넷 에이다가 생성되기 시작 할 것임.
하스켈 노드 개발단으로 이러한 업데이트를 함께 적용하기 시작할 것임.
우로보로스 하이드라 연구
9월달에 우로보로스 하이드라에 대한 연구가 드디어 끝을 볼 예정임.
4년간 지분증명 방식의 블록체인을 연구해 왔고, 우로보로스 클래식, 프라오스. 제네시스, 크립시너스, BFT, 크로노스 등 여러 버젼을 개발해왔음.
우로보로스 하이드라는 가장 중요한 마지막 버젼인데, 이것은 하이드라를 통해 기존 우로보로스 프로토콜의 샤딩이 가능하기 때문임. (확장성 제공)
이를 통해 카르다노가 실제 글로벌 스케일의 네트워크로 성장할 수 있음.
와이오밍 해커톤 개최
IOHK는 와이오밍 대학과 약 500여명의 개발자들과 함께 해커톤을 개최할 예정임.
플루터스 주요 업데이트
플루터스 언어에 대한 주요 업데이트가 9월에 예정됨.
플루터스는 이미 이더리움의 스마트컨트랙트와 비슷한 정도의 기능들을 갖추었음.
실제 사람들이 플루터스 앱을 개발하고 카르다노에 적용할 수 있을 것.
IOHK는 분야 최고의 전문가들과 이 언어의 개발을 위해 매우 원칙적인 접근 방식으로 신중하게 진행해왔음.
9월달부터 플루터스의 성능을 실제 개발자들이 지켜보고 실제 앱들을 플랫폼에 올려서 카르다노와 함께 작동하도록 만들 준비를 할 수 있을 것임.
---